GETTING AROUND STROUD SAFELY
Please watch.
A short vidio by Stroud Chamber of Trade.
---
Covid-19
Open this Friday / Saturday
Good News!!
The Shambles Outdoor Market, is back to normal (well almost)
Food Stalls in The Shambles every Fri/Sat
And on Saturdays
Your old favourite stalls are back, just not in the Shambles.
They are setting up in the Lower part of Church Street, Car Park
Behind the Old Town Hall, from the Shambles.
Social Distancing Measures will be in place, so please keep your distance.
Please be patient, queue politely.
** Yvonne - Felted animals. **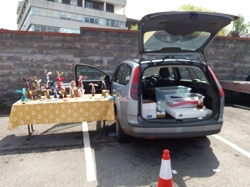 ** Desert Gypsy Jewellery**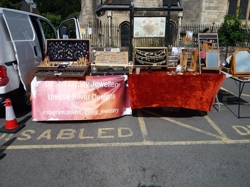 **
Eleon Fine Foods
-Olive Oil **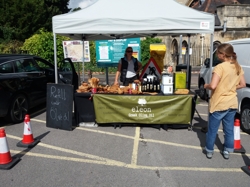 **
Stroud Country Market
**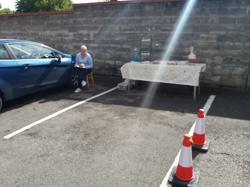 **Dennis Gould- Books & Prints **
** Cotswold Pancakes **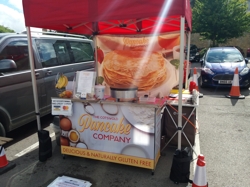 **
Carole Jewell
-Hand Knitted Clothes & Sewing Materials **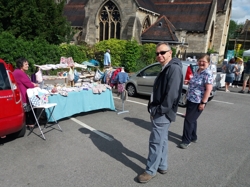 **
Peny Gaj
-Art & Cards **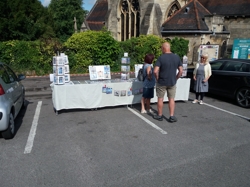 **
McNutts Donegal Woolen Mills-
Throws, Shawls & Scarves. **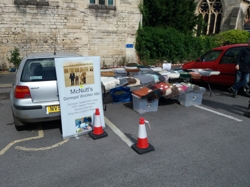 **
Howletts Honey Bees
-Honey **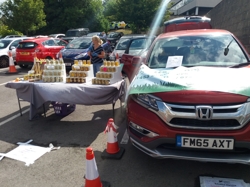 **
Roy's Watches - Batteries - Straps
**
Roy will also be joining Vintage Mary in The Shambles
On Mondays from 13th July.
**
Broody Designs
++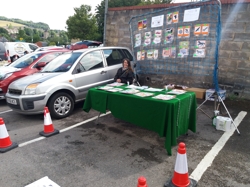 Follow the links if you want to place an order in advance.
The Indoor Market is still closed at present.
---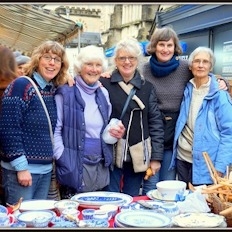 Those looking for Vintage Mary
Because of the space restrictions, they are coming back on:
Monday 13th July.
In the Shambles.
and every Monday.
They will be joined by
Roy's Watches - Batteries - Straps.
Supplies are sufficient at present, a queueing system will be in place, the stalls will be spaced out so plenty of room.
Please observe the 2m social distancing rule, you will be served as quickly as possible so please be patient in these hard times.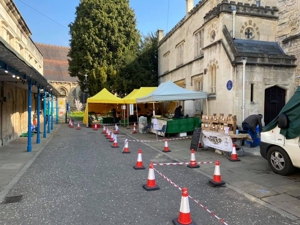 The Shambles Market will always be here for you, through thick and thin, rain or shine (and snow).
We will always do our best for you.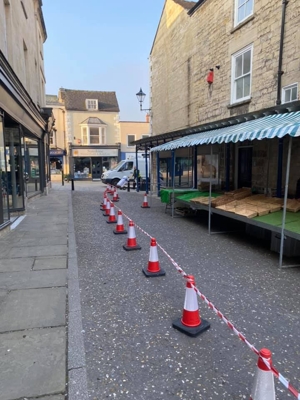 If you want to get in touch with any of your regular stall holders, to find out what they are doing over this crisis. Please check our 'Stalls' page above. This will give contact details and and social media or website links they have.
---
We have now done a NEW short video.
Looking behind the scenes at setting up the Market.
This is what we do every Friday & Saturday, throughout the year, regardless of the weather.
Shambles Market: Behind The Scenes.
We have created our own Channel on You Tube , so you can subscribe to see other short videos about stall holders, or events happening in the Shambles. Just search for Shambles Market Stroud.
---
Pitches Available on the Outdoor Market Fridays.
Contact Ken Stevens for details: 07515 392958.
---
In the Indoor & Outdoor Market we have regular stalls every week and stalls that come in once a fortnight, and once a month. There is something different every day the market is on, don't miss out by only coming on a Friday or just a Saturday, pop in both days to see the full range of stalls, and see what a wide range is on offer.