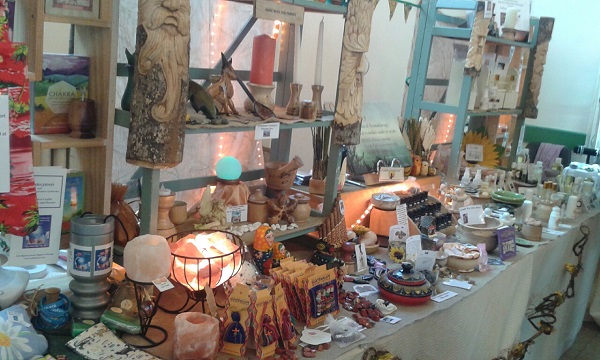 Querencia - Aromatherapy creams etc.
Indoors: July: Sat 1st * Sat 22nd * Sat 29th Aug: Not in.
Liz Allen
07527919217
---
I sell Aromatherapy creams, rollerballs and body gels.
Be-spoke blending for your needs - while you wait.
Essential oils and luxury face products all hand made locally.
Hot, cold stone massage, Reiki and Aromatherapy Treatments also offered.
---